Lake Norman is the largest manmade lake in North Carolina, located about 45 minutes from Charlotte. Nestled on the banks of beautiful Lake Norman are the towns of Cornelius, Davidson, Huntersville, Denver, Mooresville, Sherills Ford and Statesville. These charming towns bring you adventures of all shapes and sizes including animal encounters, living history, upscale shopping, NASCAR, fishing and of course, plenty of water play! Conveniently located to uptown Charlotte and the nation's second largest banking center.
This video featuring an aerial tour of Lake Norman will help give you a taste of the area (video compliments of Charlotte Stories):
Created in 1963 by Duke Energy, Lake Norman is 34 miles long with 520 miles of shoreline and offers numerous attractions to explore. The Lake Norman area offers a mild, four-season climate making it perfect for year-round adventures! The area known as Lake Norman, between Charlotte and Statesville has grown rapidly in the past 30 years since the lake was filled and I-77 made commutes to Charlotte more feasible. It has become a very popular place to call home for folks from all walks of life, from retirees to professional race car drivers.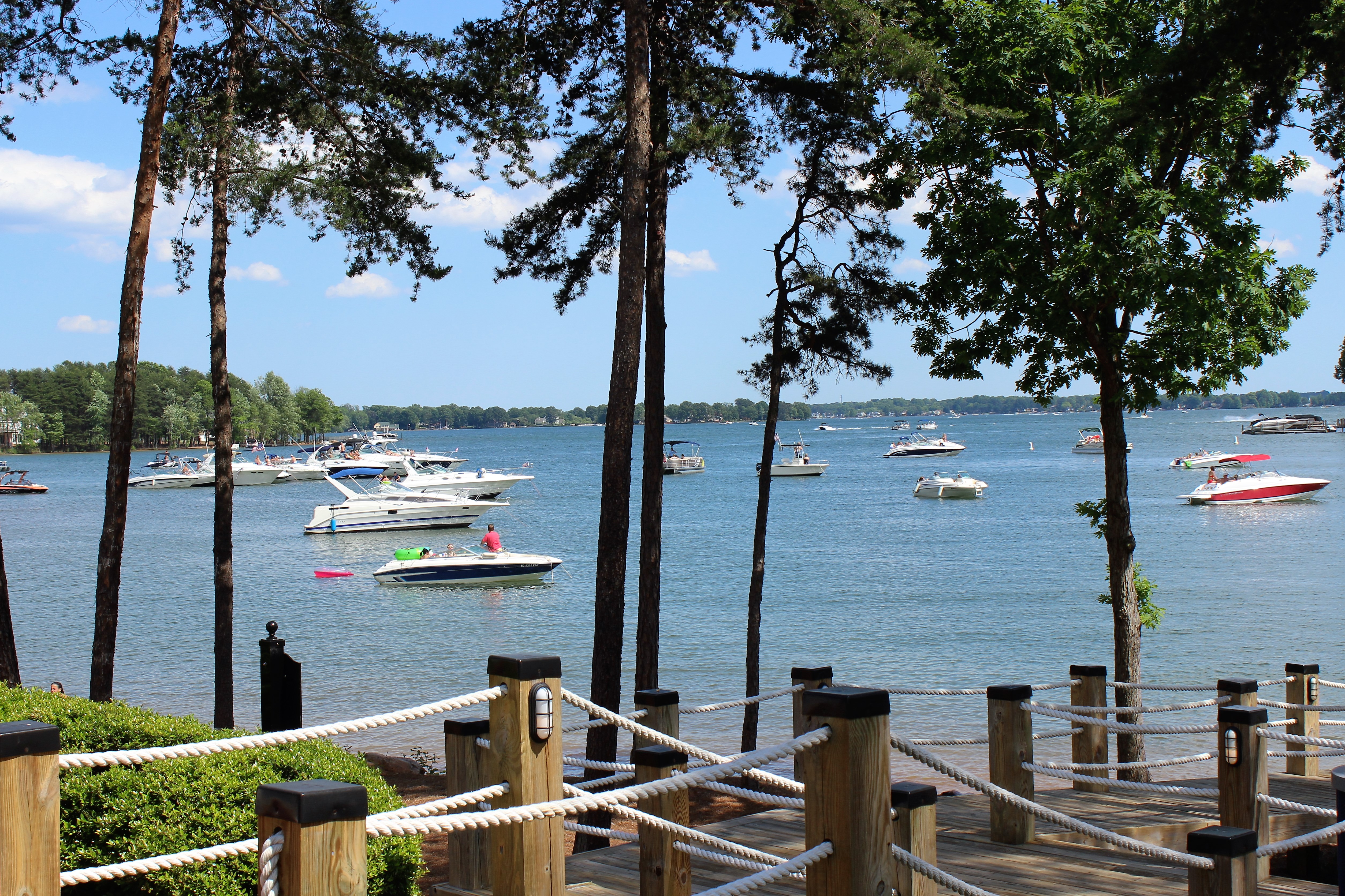 Here are some links to help you get started with exploring the area, as well as a map of the region:
Lake Norman Visitor's Guide
Lake Norman Area Info
Duke Energy Lakes & Recreation Site for Lake Norman
Current Lake Level
Fishing info for Lake Norman
Things to Do Around Lake Norman
Things to Do Around Charlotte
School Information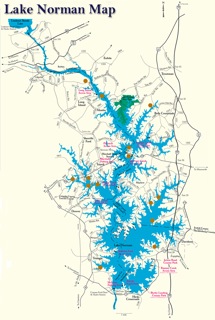 Lake Norman Quick Facts
Year Built: 1959-1964
Area: 32,510 acres at full pond
Length: 33.6 miles
Width: 9 miles
Shore line length: 520 miles
Maximum Depth: 110 feet
Average Depth: 33.5 feet
Maximum Draw-down: 15 feet
Capacity: 3.4 trillion gallons of water
Volume: 1,093,600 acre-feet
Elevation at full pond: 760 feet above MSL
Retention Time: 207 days (average)
Drainage Area: 1,790 square miles
Average River Flow at Cowans Ford Dam: 1,726 MGD
Named for: Norman Atwater Cocke (former president of Duke Power)
Source of the Catawba River: Evans Knob in Gower County
Lake level: Call 1-800-829-5253
Location: Latitude: 35.5177689 Longitude: -80.9557724